Our university programs welcome financial wizards, crafty communicators, and, of course, computer nerds.
Cisco currently has 0 opportunities.
Select the following options:
Past Cisco Graduate Hiring Statistics
If you're interested in working at Cisco, understanding when they have opened up applications for their graduate programs, graduate jobs and internships is helpful knowledge to have so you know when you might need to apply. Use the below information to see when Cisco hires graduates, but more importantly what graduate degree's and other student attributes they target for their jobs.
---
Disciplines
Computer Science (100%),

Engineering (100%),

Engineering Electrical (100%),

Engineering Software (100%),

Information Systems (100%),
Work rights
Malaysian Citizen (100%),
Check out some of Cisco's past jobs they have posted on GradConnection over the last 12 months. Understanding the details about what a graduate employer is looking for well before applications have opened can sometimes be the edge you need to secure your first graduate program.
---
You will be part of our Cisco Customer Experience Graduate Program (CXGP), a program for young talent aspiring to make a difference to the way organizations adopt and leverage on technology to drive businesses of tomorrow.
POSITION START DATE
Aug 2021 (approx)
#WeAreCisco, where each person is unique, but we bring our talents to work as a team and make a difference. Here's how we do it.
We embrace digital, and help our customers implement change in their digital businesses. Some may think we're "old" (30 years strong!) and only about hardware, but we're also a software company. And a security company. An AI/Machine Learning company. We even invented an intuitive network that adapts, predicts, learns and protects. No other company can do what we do – you can't put us in a box!
But "Digital Transformation" is an empty buzz phrase without a culture that allows for innovation, creativity, and yes, even failure (if you learn from it.)
Day to day, we focus on the give and take. We give our best, we give our egos a break and we give of ourselves (because giving back is built into our DNA.) We take accountability, we take bold steps, and we take difference to heart. Because without diversity of thought and a commitment to equality for all, there is no moving forward.
So, you have colorful hair? Don't care. Tattoos? Show off your ink. Like polka dots? That's cool.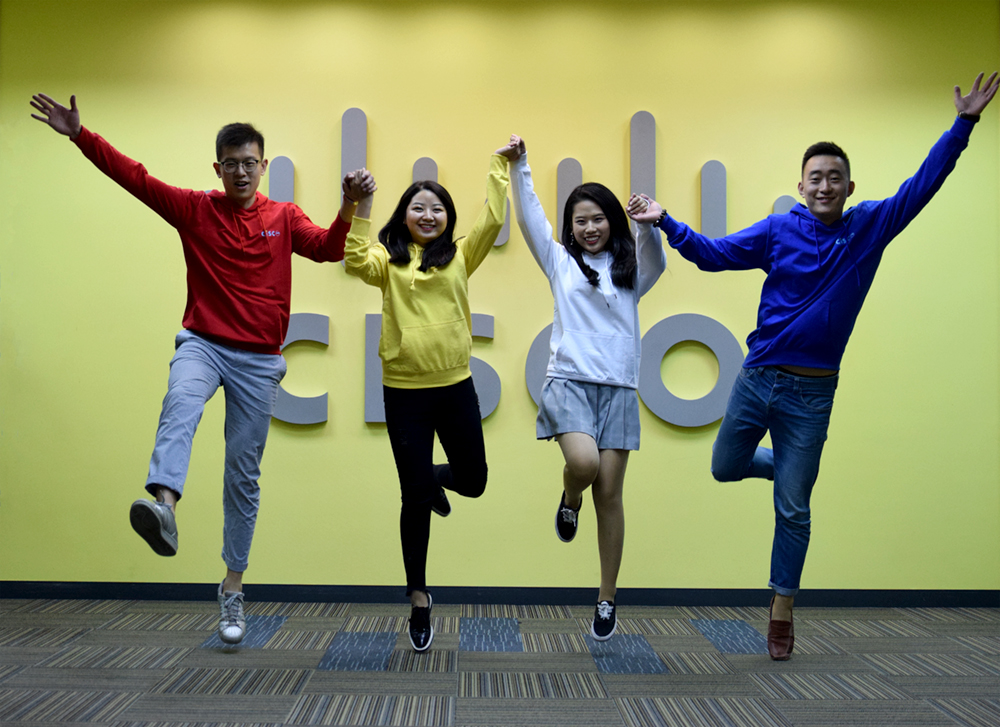 We Take Giving Back to Heart
Cisco
---
We're one of the world's top sustainable companies, and our culture thrives on giving back. From our time, hands, and hearts we transform education, boost access to technology, and preserve the planet.
Cisco employees are given 40 hours (5 days) every year to give back to their local communities and around the world in ways they are most passionate. From missions trips and building homes with Habitat for Humanity, to animal welfare, ending homelessness and poverty, and saving lives by funding research in healthcare – our employees are passionate about giving back and changing the world.
https://www.cisco.com/c/en/us/about/csr.html