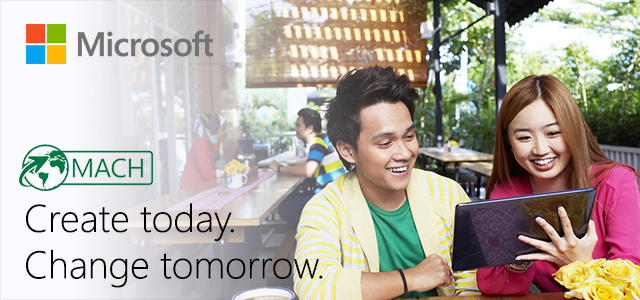 Intern to MACH (Microsoft Academy for College Hires)
The Microsoft Intern to MACH program is a 2- to 3-month experience for full-time students currently in either an undergraduate or post-graduate course. All program participants will work on meaningful projects during their summer internship to build tangible work experience. Interns may be studying one of many disciplines including business, marketing, or more technical subjects.
You don't want to waste your summer making a widget that will never see the light of day. At Microsoft your projects matter and your team will be counting on your skills and insight.
12-week paid internship
Assigned mentor and access to training
Real work, real projects
What is MACH?
The Microsoft Academy for College Hires (MACH) is as an accelerated career development program designed to recruit and hire top-performing graduates across a broad range of roles, and aims to cultivate your talent utilising training, mentoring, and community support.
MACH participants are hired based on potential and are provided with a comprehensive on-boarding curriculum, enabling them to accelerate their careers and become part of the next generation of key contributors and leaders. Microsoft will be invested in your career development and provide guidance and support to enable you to excel in your Microsoft career.
Unlike in other programs, you will be immediately placed in a challenging role with specific learning roadmaps. You will be provided with the infrastructure and resources to define and grow you career including access to world-class learning solutions both online and in live classrooms.
The MACH Program
The MACH Program continues for 18-24 months from the time of hire (depending on start date and region)
The first year is focused on training, peer mentoring, and other on-boarding activities, while the second year is focused on career development and global networking
At the end of the program, MACH employees join the MACH Alumni community
At Microsoft, we look for highly energetic people with initiative and drive. We strive to find passionate, creative individuals with the ability to think laterally. Most of the roles in Singapore are within sales, marketing, tech sales, and services. If you are interested in technical roles such as core tech, developer, or deep IT, these opportunities are predominantly in the U.S