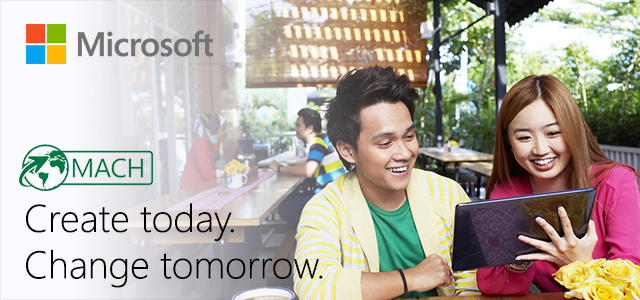 The internship is primarily of a sales and marketing nature. You will have the chance to be exposed to the different business channels within the organization.
How to Apply
Go to microsoft.com/careers
Search for "Intern to MACH - Malaysia"
Apply to the MACH Internship program!
Hiring Schedule
Online application closes 24th Jan 2014
Successful applicants are invited to Assessment Event on 27th Jan
Shortlisted candidates will be invited to interviews in early-mid Feb
Successful candidates notified by mid-March
Frequently Asked Questions
What is the Intern to MACH program?
The Microsoft Intern to MACH program is a 2- to 3-month experience for full-time students currently in either an undergraduate or post-graduate course. All program participants will work on meaningful projects in Singapore during their summer internship to build tangible work experience. Interns may be studying one of many disciplines including business, marketing, or more technical subjects.
Can an internship lead to full-time opportunities once I graduate?
The Intern to MACH program is where we select candidates for our Microsoft Academy for College Hires (MACH) development program. This is a two-year program for full-time employees at Microsoft. Our goals are to hire top-performing graduates across a broad range of roles, and to supplement their raw talent with training, mentoring and community building to enable a strong start and meaningful contribution to Microsoft with long-term career potential.