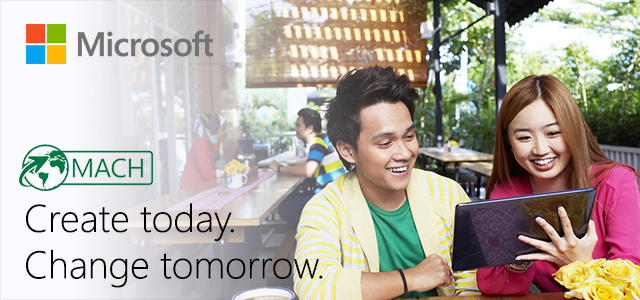 About Us
At Microsoft, we are committed to helping people and businesses realise and reach their full potential through innovative technology. We look to graduates or current students to bring diverse thinking, new perspectives, and great enthusiasm to assist us in achieving this goal. In return, we offer you an amazing, flexible opportunity to realise your own potential.
Microsoft offers two opportunities in Singapore: an internship program for current students and the MACH program for graduates. At Microsoft we want to provide you with flexible options, the opportunity to learn, gain insight, have fun and, most importantly, get hands-on experience solving real problems on real projects.
How to Apply
Go to microsoft.com/careers
Search for "Intern to MACH - Malaysia"
Apply to the MACH Internship program!