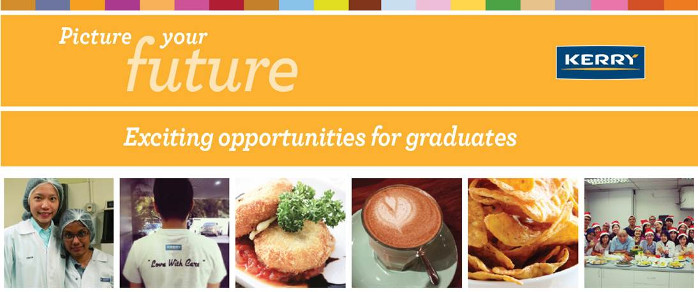 What you need to know
Seeking
Graduates with the following skills and qualities:
We are recruiting for our next generation of global leaders. Our Graduate Programme provides an accelerated path to leadership roles whilst working in an innovative, energetic and global environment.
We are looking for graduates who are:
Passionate about Kerry and what we do,
Flexible,
Mobile,
Team Players,
Creative,
Forward thinking,
Driven to progress their careers and possess a can-do attitude.
How to Apply
Step 1: Visit www.kerrygraduatesasia.com
Step 2: Click "Apply Now"
Step 3: Select your area of interest
Step 4: Sign up and complete the online application, don't forget to upload your CV
Our team will be in touch to formalise your next steps.
Further Information
Please visit our website www.kerrygraduatesasia.com
Don't forget to like us on Facebook www.facebook.com/kerrygradsasia
Picture Your Future with Kerry and apply for our Graduate Programme today!