Facilities Engineering Intern - Electrical Power
The Programme
Join Intel-and build a better tomorrow. Intel is in the midst of an exciting transformation, with a vision to create and extend computing technology to connect and enrich the lives of every person on Earth.
So join us-and help us create the next generation of technologies that will shape the future for decades to come. Corporate Services CS provides Intel employees the infrastructure and environment to create breakthrough technology that makes amazing experiences possible. Our scope is vast, whether we are providing services that help employees stay productive and satisfied, or transforming how we work by providing ultra-pure water/chemicals to factory process tools, shuttling employees between sites, protecting the environment, keeping employees safe, or building and maintaining offices, labs, and factories. Our employees create a better tomorrow for all Intel employees around the world.
What you will do
Position description
The undergrad intern will be working under direct supervision by an experienced engineer, performing specific engineering tasks of an analysis or test nature in a specialized engineering fields.
Other responsibilities include:
Apply theoretical knowledge and engineering techniques to the solution of basic analytical engineering problems.
Assures the accuracy and completeness of all drawings, files, engineering records, prints, and tasks of assigned projects.
Assists with the development of engineering schedules, budgets, and projects as assigned.
Assists with the development and maintenance of the parts catalogs, owner's manuals, and operational instruction manuals for the assigned systems.
Updates procedures for equipment operation and manufacturing processes.
While working as an intern, you will be given the opportunity to learn/strengthen the following skills in a professional environment- Maintains high standard professionalism in attitudes and communication with fellow employees and customers.
Maintains a clean and professional office and work area environment.
Inside this Business Group
As the world's largest chip manufacturer, Intel strives to make every facet of semiconductor manufacturing state-of-the-art -- from semiconductor process development and manufacturing, through yield improvement to packaging, final test and optimization, and world class Supply Chain and facilities support. Employees in the Technology and Manufacturing Group are part of a worldwide network of design, development, manufacturing, and assembly/test facilities, all focused on utilizing the power of Moore's Law to bring smart, connected devices to every person on Earth
What you will need
Minimum Qualification Skills Must Have Skills:
Candidate must be advanced student of Electrical Engineering, academic performance record must be in the top quartile of his / her class
Strong verbal and written communication skills in English
Candidates should possess strong engineering and computer skills with the ability to learn new systems e.g. Microsoft Windows, Microsoft Office suite, other standard engineering computer systems etc.
Familiarity with statistical data analysis techniques
Preferred Qualifications
Is passionate about service excellence and has a proven track record in providing innovative and cost efficient solutions that ensures a world class working environment.
Proven ability to operate effectively in and is seen as a "change agent" to facilitate and manage a changing environment
What we offer you
We give you opportunities to transform technology and create a better future, by delivering products that touch the lives of every person on earth. As a global leader in innovation and new technology, we foster a collaborative, supportive, and boredom-free environment-where the brightest minds in the world come together to achieve exceptional results. We're constantly working on making a more connected and intelligent future, and we need your help. Change tomorrow. Start today.
Already have an account on GradConnection?
Login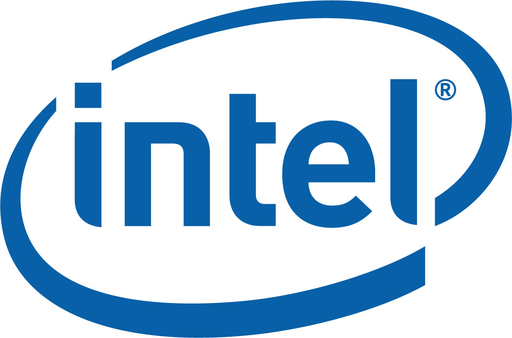 Apply to Intel
GradConnection Search
Enter an employer or university you want to find in our search bar.
Enter an employer or university you want to find in our search bar.