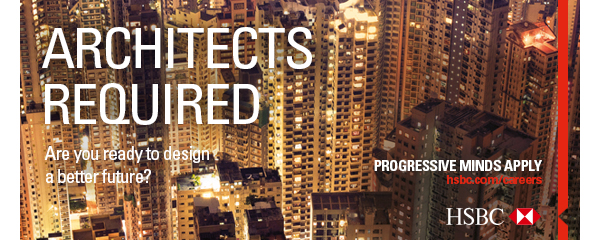 HSBC Opportunities
HSBC is currently not accepting applications
HSBC currently has 0 opportunities.
Select the following options:
HSBC is one of the world's largest banking and financial services organizations. We serve around 46 million customers through four global businesses: • Commercial Banking • Retail Banking and Wealth Management • Global Banking and Markets • Global Private Banking Our network covers 71 countries and territories in Europe, Asia, the Middle East and North Africa, North America and Latin America. With around 4,400 offices worldwide, we aim to be where the growth is, connecting customers to opportunities, enabling businesses to thrive and economies to prosper, and ultimately helping people to fulfill their hopes and realize their ambitions.