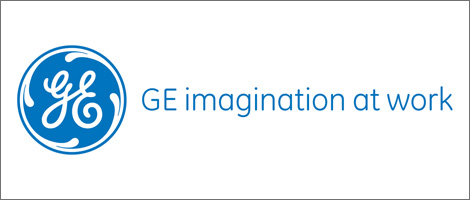 GE Graduate Jobs & Internships
GE is the world's Digital Industrial Company, transforming industry with software-defined machines and solutions that are connected, responsive and predictive. Through our people, leadership development, services, technology and scale, GE delivers better outcomes for global customers by speaking the language of industry.
GE currently has 0 opportunities.
Select the following options:
Past GE Graduate Hiring Statistics
If you're interested in working at GE, understanding when they have opened up applications for their graduate programs, graduate jobs and internships is helpful knowledge to have so you know when you might need to apply. Use the below information to see when GE hires graduates, but more importantly what graduate degree's and other student attributes they target for their jobs.
---
Job types
Internships (93%),

Graduate Jobs (7%),
Disciplines
Accounting (7%),

Administration (7%),

Banking and Finance (14%),

Business and Commerce (21%),

Data Science and Analytics (7%),
Past GE Graduate Jobs & Internships
Check out some of GE's past jobs they have posted on GradConnection over the last 12 months. Understanding the details about what a graduate employer is looking for well before applications have opened can sometimes be the edge you need to secure your first graduate program.
---
As HR Internship for Steam Power APAC, you will be working closely with the Regional HR Manager/Leader to support HR-related activities across 11 different countries. You will gain great exposure to various HR topics which will help you build a strong foundation early on in your HR career.
Internship with Billing team to facilitate invoice preparation, engine margin analysis, billing reporting and collection process. Candidate will be exposed to GEESM billing process & reporting with opportunity to collaborate with Production, Material, Engineering and Customer Support teams.
Key role in supporting the Lean Team to improve various MRO (Maintenance, Repair & Overhaul) processes of Aircraft Engines. This internship program will give broader understanding of the overall shop operations.
The GE Internship Program is an investment in fresh talents where GE trains students who meet the required criteria to perform their internship program in a GE Engine Services Malaysia.
The Operation Intern will have the opportunities to support Production Support Leader and Coach to execute task and business projects to improve Delivery and operations effectiveness.
The candidate in this role will be responsible for delivering an integrated web solution encompassing an Intranet solution with a web-based Digital Signage solution to be used for the site.
In this role, you will support GE Power supplier quality function which including supplier qualification, product execution throughout submitting final report to customer.
Rotational Finance Leadership program committed to growing GE's entry level, high potential talent-people with a passion for technology, a drive for technical excellence, professional skills and GE values-by accelerating their development through intense technical training.
Support Project Procurement Manager on Sourcing-related activities - This role is responsible for supporting the sourcing team in terms of execution of projects and other initiatives for the sourcing team.
Participate in the recruitment process, which involves sourcing, screening, and selection of ideal individuals. Create, build, and maintain networks of potential passive candidates to fill future anticipated and planned roles.
By valuing the ideas and contributions of a diverse workforce we help inspire others to grow, succeed, and raise the bar for everyone. Join us at GE Gas Power, where results can be achieved by embracing a community of belonging.
Support Project Procurement Manager on Sourcing-related activities - This role is responsible for supporting the sourcing team in terms of execution of projects and other initiatives for the sourcing team.
During the program GE will provide assignments, projects & tasks that is related to project engineering where the intern can develop Leadership Capabilities, communication skills and introduce him/her to the work environment.
Support for all Project Quality function. Tracking incoming & outgoing customer letter for Quality. Prepare documentation for customer submissions and updating the project team on status.