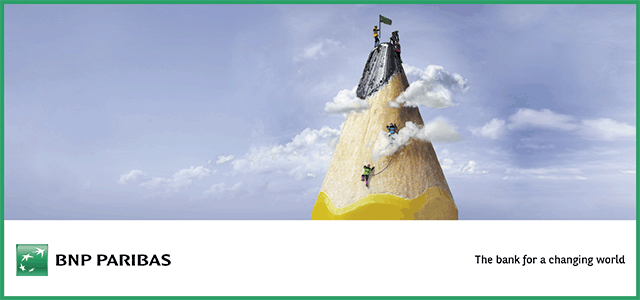 WELCOME TO TOMORROW
We know what we want for our future – do you have a vision for yours? For us, it's ensuring that we continue to drive the growth of our business in Asia Pacific. We have an exciting long-term plan for expansion in the region, and to achieve it, we need the right people. If you share our vision, we can offer you a career, not just a job; because the key to our own growth and development is to enable yours.
We serve our customers in 74 countries, and we've been strongly rooted in Asia Pacific since 1860. We have more than 12,000 employees in the region and operate in 14 markets. Now, we are poised for growth and are prepared to invest in your talent to make it happen. That's why we're focused on your tomorrow. Today.
The Bank For A Changing World
Becoming one of the most robust banking groups in the world didn't just happen by accident. It's the result of the efforts of our people – more than 189,000 of them – and our global footprint. But it's also because we are passionate about ensuring that our business is as diverse as possible. We provide our customers with:
Retail Banking & Services
Corporate & Institutional Banking
This scope is why we were profitable during the global financial crisis. In 2015, our revenues stood at approximately €42,938 million, up by 9.6% compared to 2014. This strength is underpinned by our impressive liquidity position. At 31 December 2015, our fully loaded Basel 3 common equity Tier 1 ratio was 10.9%. We also have a rigorous and effective risk management policy. Therefore, we are well positioned to continue this story of growth in Asia Pacific.